A piece of news, which has been in the headlines in recent days, is the innovative exhibition held at the Grand Palais festival. Why innovative? If most museums and other exhibitions present physical works or digitized physical works (3D model), the Grand Palais was keen to present original works in pure augmented reality. Indeed, the works presented during the festival have no physical equivalent.
Augmented reality festival: the Grand Palais, a pioneer in France
What we can say about the festival is that it is truly a ground-breaker in several aspects. The organizers wanted the event to be dedicated to artistic creation in AR, which is why the creators of augmented reality experiences were honored. Each of the works exhibited during the festival is an original realization, they are neither copies nor 3D models of existing works, but made by AR for AR. One more step in the fusion between art and technology.
It is also possible to talk about the visualization method available to visitors. Very simple, just take your smartphone and download the dedicated application, and it is a whole universe that opens to you. Moreover, the festival is, to a certain extent, interactive. Indeed, a 5G device, specially introduced for the event, offers the possibility to leave marks of your passage to the exhibition, virtual traces in other words.
Non-physical but real works
One thing that few traditional artists would have imagined is the potential of augmented reality. Indeed, the festival really stood out on an artistic level, as augmented reality was able to free the imagination of the artists and, moreover, to give birth to works that would not have been created otherwise.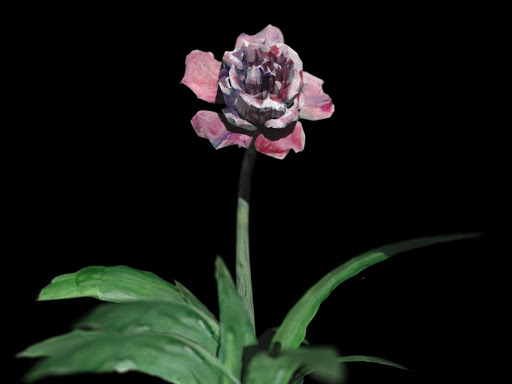 We can talk about the work of Lauren Moffat, Contre-plongée, which offers a completely different vision of reality, one that is not self-centered. Indeed, to enjoy the work, you will have to become an insect (at least for the size) and travel a world populated by fantastic flowers (so giant given your size). Other than the magic of seeing such beautiful flowers up close and with a zoom that we would love to have in our daily lives, the experience allows us to question ourselves on any measure of egocentrism (or anthropocentrism as the artist describes it) that we may have.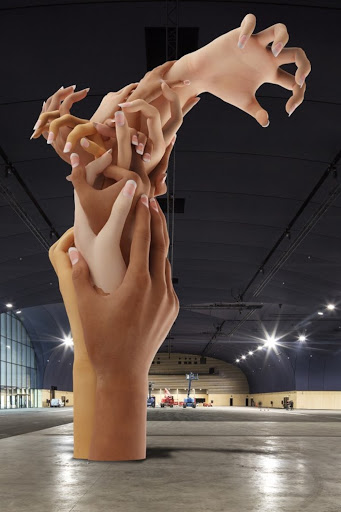 It is also possible for us to talk about Mélodie Mousset's work, HanaHana. It is a very impressive augmented reality structure, as it is composed of several hands that emerge from the earth (and other hands) in the manner of a plant (think of a sugar cane with a new hand at each node and much more...). Those familiar with the One Piece manga will quickly make the connection with the power of the Hana Hana no Mi fruit. This is also one of the attractions where you have the possibility to leave virtual traces, a feature that those who want to leave their mark (even a little bit) in the world of Art will not miss.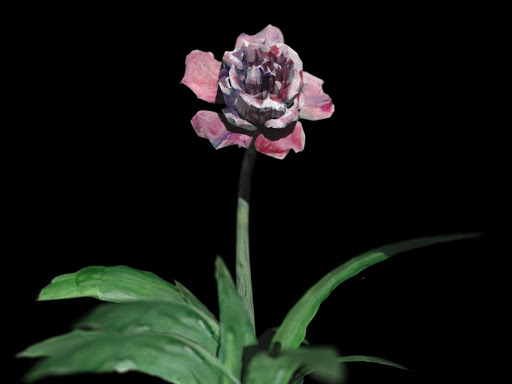 Where to go from here? is an artistic realization by Manuel Rossner, and follows the adventures of a small and bouncy character. This little white avatar evolves in a world composed of bright, smooth, shiny and bouncy structures. A perfect mix between art and AR to highlight gamification. A small plus of this work of Rossner is that it is also available as an AR filter on Instagram, so you can take the structure wherever you want (impossible for traditional exhibitions).
This artistic innovation of the Grand Palais Éphémère allowed many to see the future of art, when technology keeps evolving and transforming all other fields. Furthermore, it introduced a rather new notion where art is no longer confined to a physical form. Indeed, this form of virtual art will gain more and more aficionados, as it allows infinite possibilities of works and has at its disposal a very large audience.