AR community is always present, kind and helpful.
SOCIAL MEDIA GROUPS AND FORUMS
Since a few years now, a lot of augmented reality forums have grown up on social media like Facebook or Slack. Their objective is not only to discuss about AR but also and above all to help each other.
The Spark AR community is one of the most popular, it regroups all the international creators. You can also find specific communities depending on your country for example Spark AR francophone (created by Robbie Conceptuel and Caroline Rocha), Italy..
Snapchat also has an online community. They have a support, a forum and different guides that can be found on Lens Studio Community website.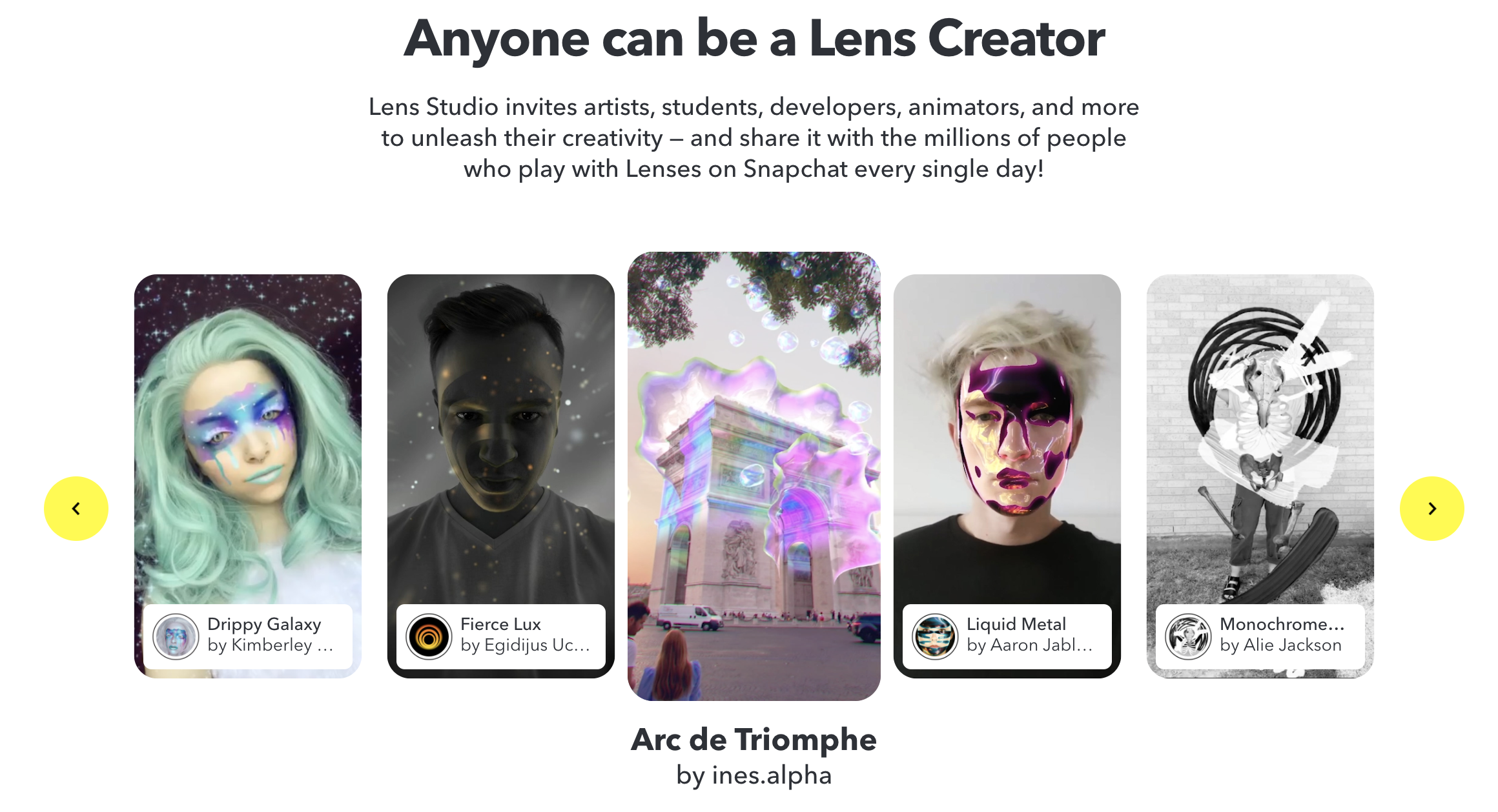 Regarding the Web AR, they also have their own communities linked with their support, for example 8th wall is using Slack.
All of these forums are based on the same principle, mutual help. Users need these kind of communities to better understand the technology and help each other. Software engineers needs the community to beta test their products and gather feedbacks.
Users need the community and community needs users.
TUTORIALS FREE FOR ALL
Few months ago, if you were willing to build an AR project, it was really difficult to find an "how to" as a beginner. You had to start by yourself, trying hard for hours.
Litle by litle, learning contents start to appear on several platforms such as Youtube, Gitub..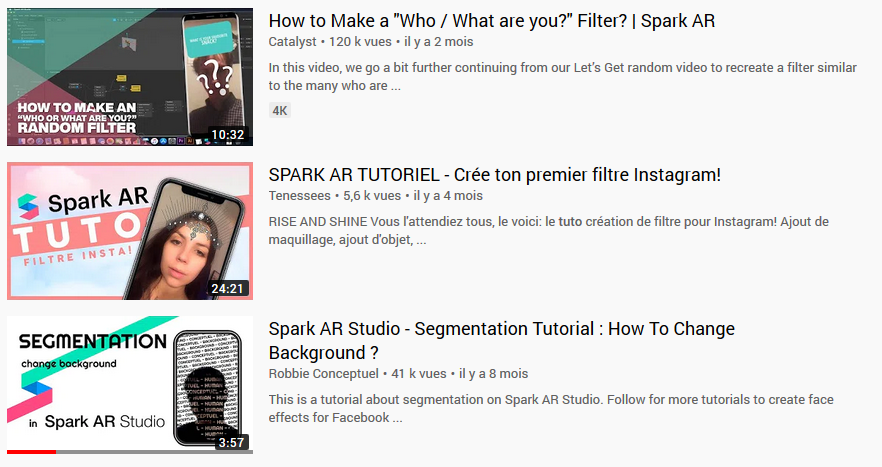 Spark AR & Snapchat for example create a lot of tutorials to begin with as well as all their community.
Wider is the community the more tutorials will be created, that way it will attract newcomers whom will have an easier access to the technology.
Here bellow a list of some great resources to find tutorials:
HELPFUL AUGMENTED REALITY CELEBRITIES AND EXPERTS
Augmented reality is like every other domain of activity, there are celebrities and experts. In general it seems really hard to get in touch with these people. Regarding the different communities we have been talking about so far, this rule does not apply there. In fact they are really active on social medias and forums, it is really often that we can find thousands followers AR experts answering to newbies messages.
Because the community is very important it is not rare to find Facebook employees answering messages on spark AR community as well as Snapchat employees answering on lens studio support forum.
There is no better person to understand and answer to your problem, than someone that has been through the same problem as you and that is now famous for his work. Ines alpha for example often explains her first step into AR before becoming famous has a 3D makeup artist.
It's not uncommon either to meet famous AR creators at events like hackathon, exhibitions and conferences. You will be surprised to see how easy they are to approach and how willing they are to talk with you. At Flamingo we highly recommend you to join those events. We grant lot's of importance to communities events, this is why we created the "Paris Augmented Reality Influencers Show", it regrouped AR creators from all over the world for its first time in 2019. We had the chance to welcome Piotar Boa on stage that year. Piotar is from Italy, he is one of the first "Spark AR Studio Creators" with more than 300 millions of Impressions, He is one of the most loved Filter Creators in the world.